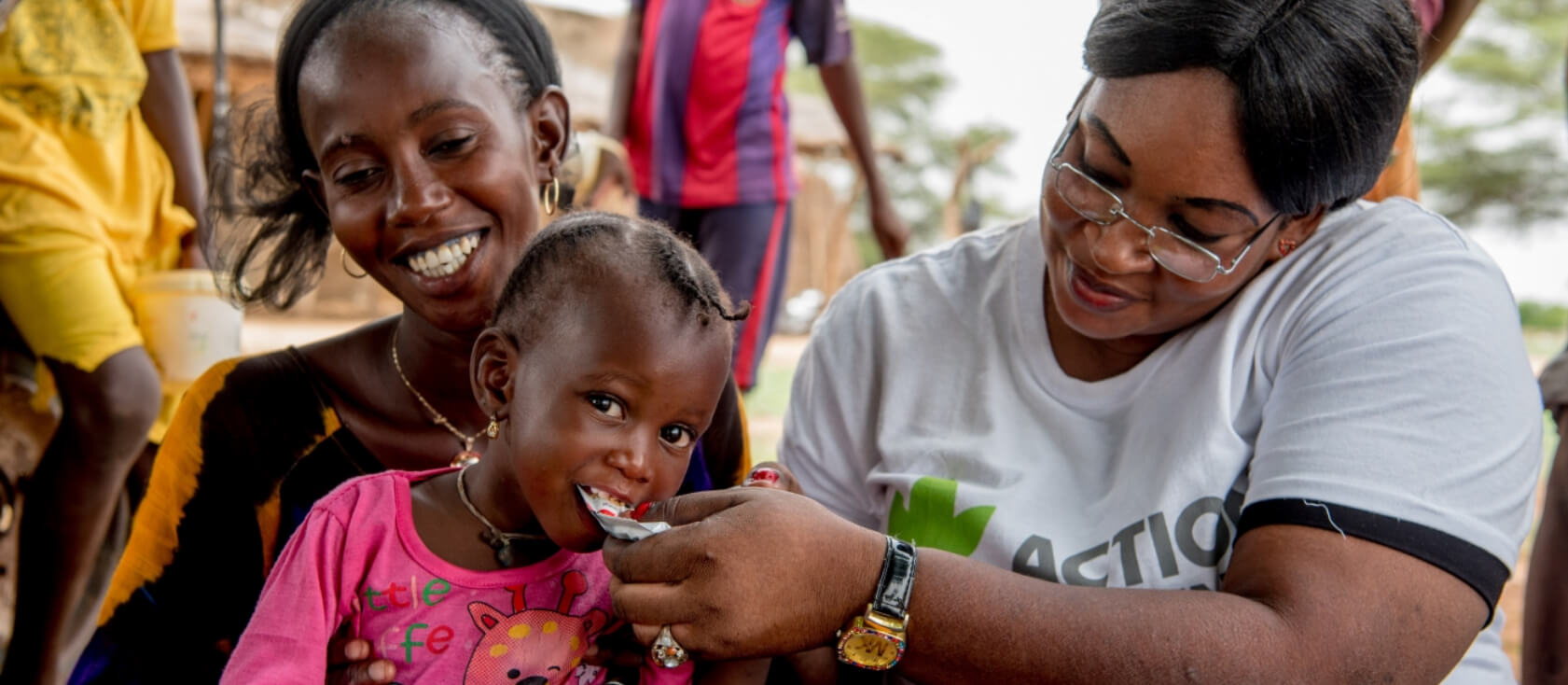 Our Charity
For 40 years, in nearly 50 countries, Action Against Hunger has led the global fight against hunger. They save the lives of malnourished children. They ensure everyone can access clean water, food, training and healthcare. They enable entire communities to live free from hunger.
Covid-19 has disrupted health services and food supplies to the extent that the world is now facing another global health emergency – a hunger pandemic. Before the pandemic, 135 million people were already suffering from food insecurity. The impact of Covid-19 means severe food insecurity is likely to become part of daily life for 265 million people. Action Against Hunger are continuing the fight to see a world free from hunger, whilst directly responding to Covid-19. They are working in communities across the world, including in the UK, to ensure the world's most vulnerable people can access food, water and sanitation, training and life-saving medical treatment.

In 2019, Action Against Hunger helped more than 17 million people in 46 countries around the world, through their innovative programmes. Boparan Restaurant Group are proud to be partnering with Action Against Hunger. By working together with our staff and our guests, we are committed to playing a key role in creating a world free from hunger, turning our love for food into action against hunger.
Look out for our 'Pennies' stations across some of restaurants where you can donate to this great cause.
Find out more »